Yesterday, I photographed Jason and Lindsey's engagement at Sharon Woods Metro Park in Sharonville. Love the fall colors. I brought out my B+W Circular polarizer to really bring the blue out of the sky.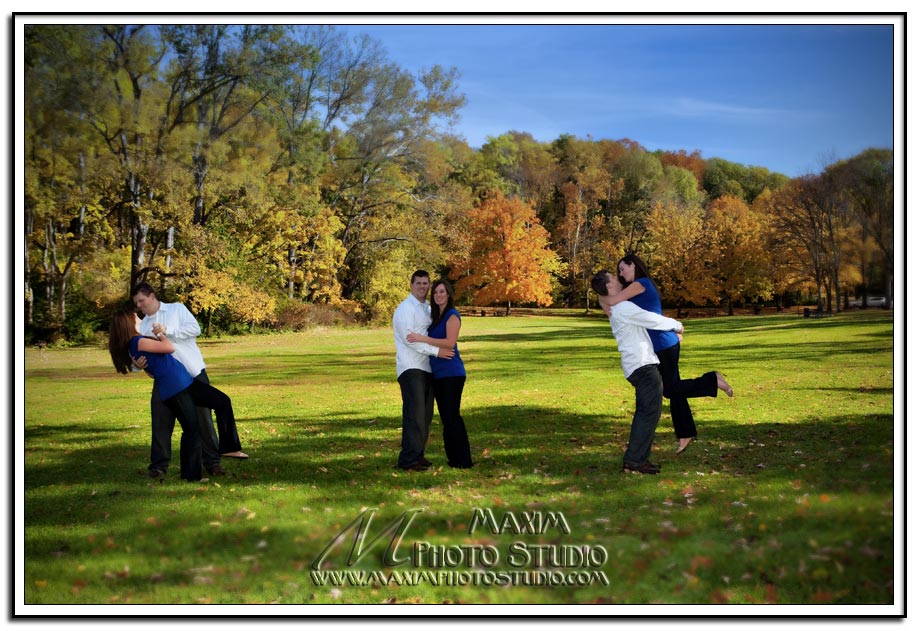 Slow shutter  and a 4x Neutral Density Filter are a perfect combination to bring the early morning light to a manageable level to accentuate the idea of movement. Of course the color of the moving vehicle helped complete the vivid scene.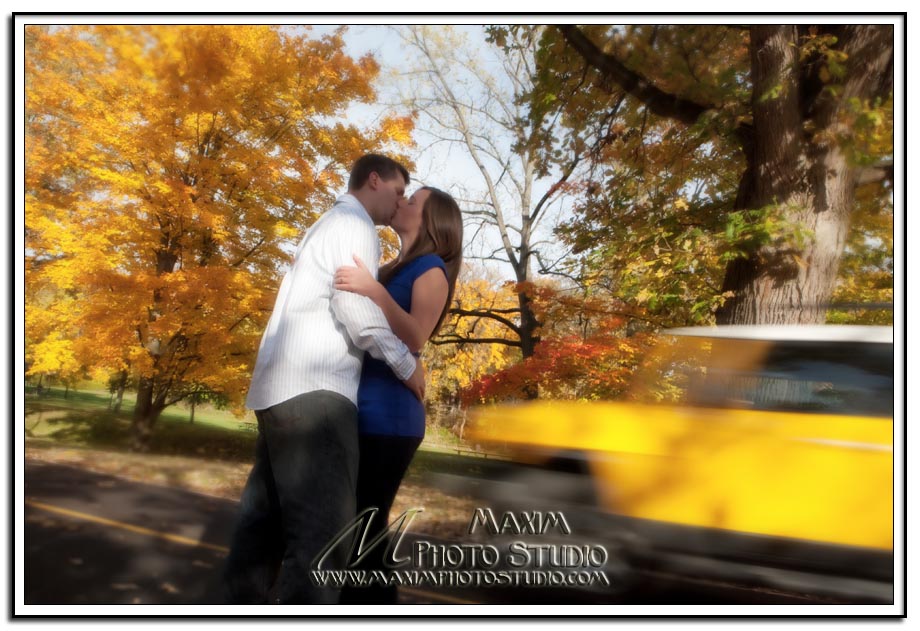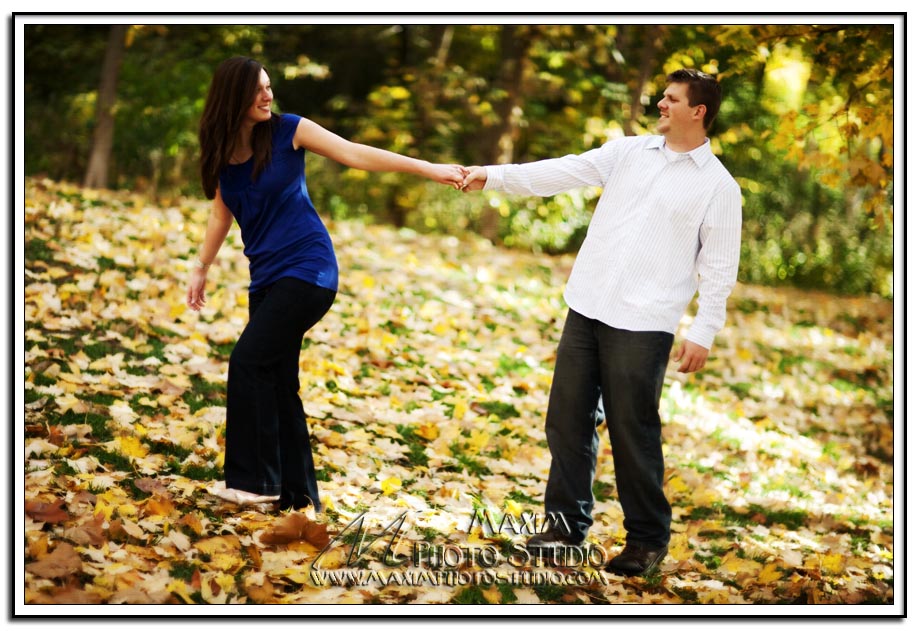 After a little friendly game of wrestle, the only thing left is to…

…kiss and make up.