I just received one of my custom albums for my February 19th wedding. Before I deliver it to the couple, I wanted to demonstrate how wonderful it looks.
First and foremost, all of our albums carry our exclusive Lifetime guarantee. If anything goes wrong with the album, just bring it back to us and well order a replacement free of charge.
Chris and Jen, chose an 8×10 Flush Mount custom album with an Etched Aluminum cover. This cover is hand-cut and textured with an aluminum panel and your choice of leather color. We further customized their album with an etched image and text for a touch of personalization.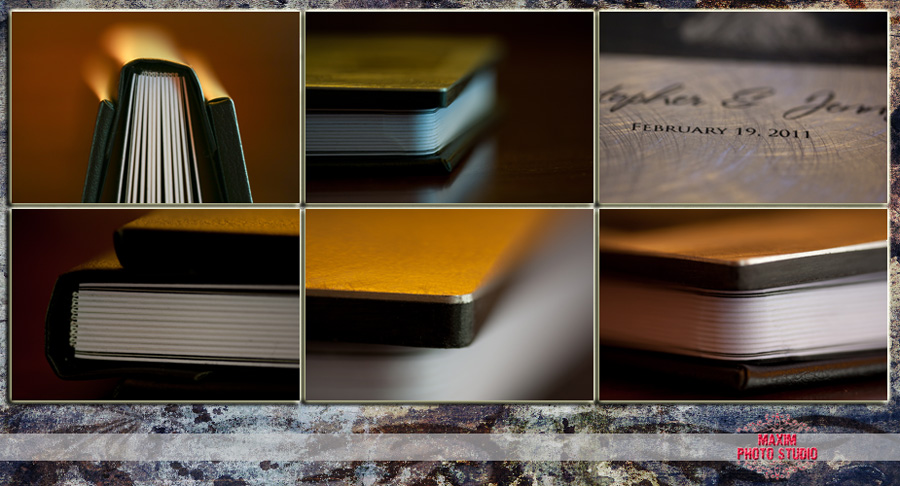 All of our custom albums are Flush Mounted with zero gutter in between the spread. This means that an image is printed across the whole spread without any break in between.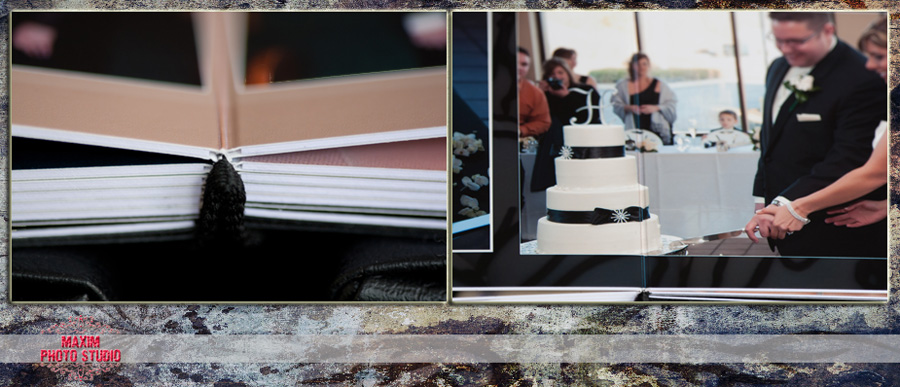 Here are some of the spreads from the album.