Cincinnati Wedding Photographers Vintage Image Options
During my wedding client consultations, the question invariably comes up as to which photography color finishes the couples prefer. More and more couples are pointing out their preferences for our Vintage finish. This technique has been so popular in recent years, that I know of several Cincinnati wedding photographers who actually offer this finish for all of their images. I personally wouldn't convert everything this way, but do work in concert with my clients to provide this option. Some new photographers also don't know how to properly establish the white balance for their images. Their finished images already have awfully muddled colors to begin with, so this conversion actually hides this imperfection.
Many professional photographers often regard this finish as the "latest fad", such as the "Spot color technique", "Fake Sun Flair", or "Excessive Vignetting". However, only time will tell. There are other choice terms which my colleagues prefer to use for this type of finish, but I am not going to disclose them here, since my my kids can now read.  Essentially, this type of finish brings back the look of weathered 70's or 80's photographs. Due to oxidation, over time, the photographs' yellows, reds and/or blues become much more pronounced.
Here is an example of a family portrait which I converted to a Vintage finish. You can see how much more pronounced the yellows are in the Vintage finish example on the bottom. The white shirts are more muted and the blue sky has a hint of yellow/green.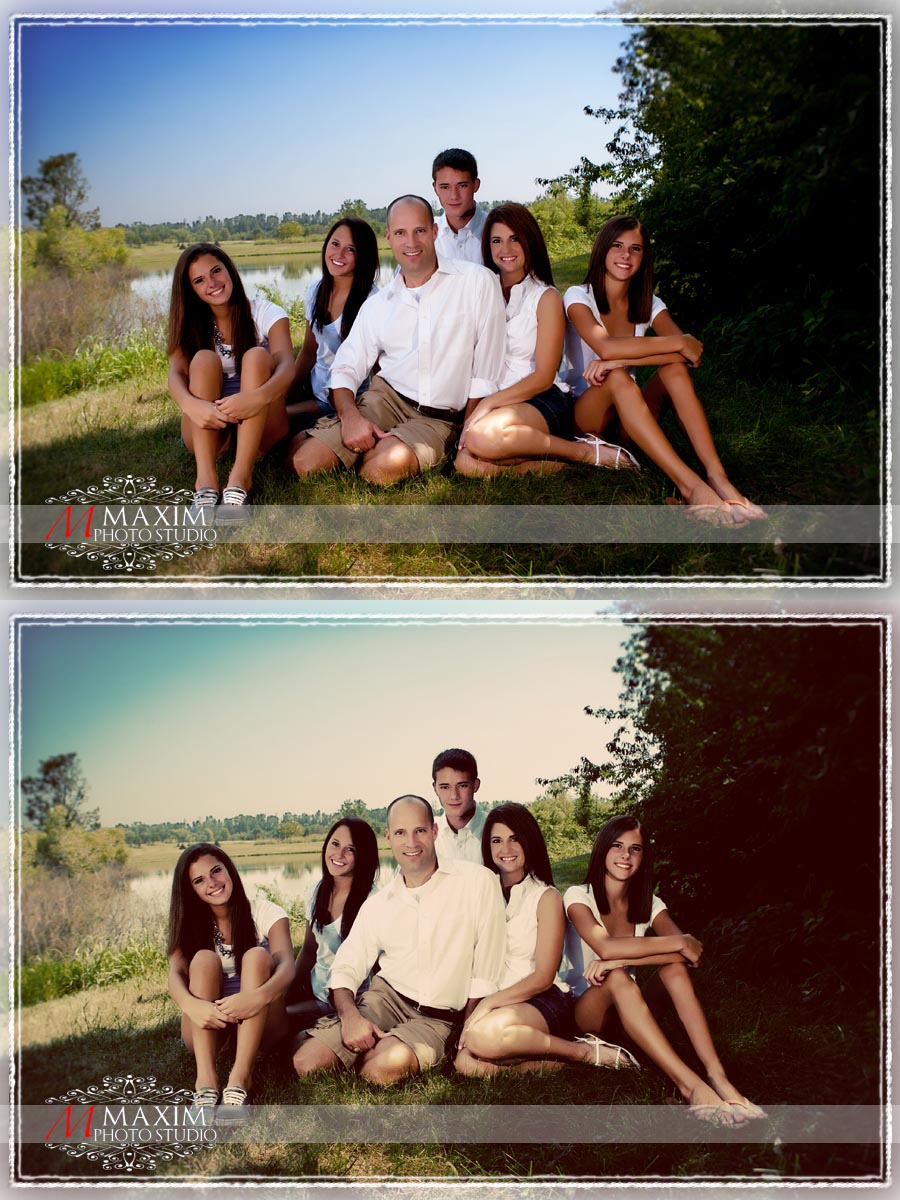 Here is another example of one of my Studio's Gallery Wraps to which clients always point as the type of vintage finish image they favor. I think the image on the right offers a nostalgic feel of the 70's and 80's photographs.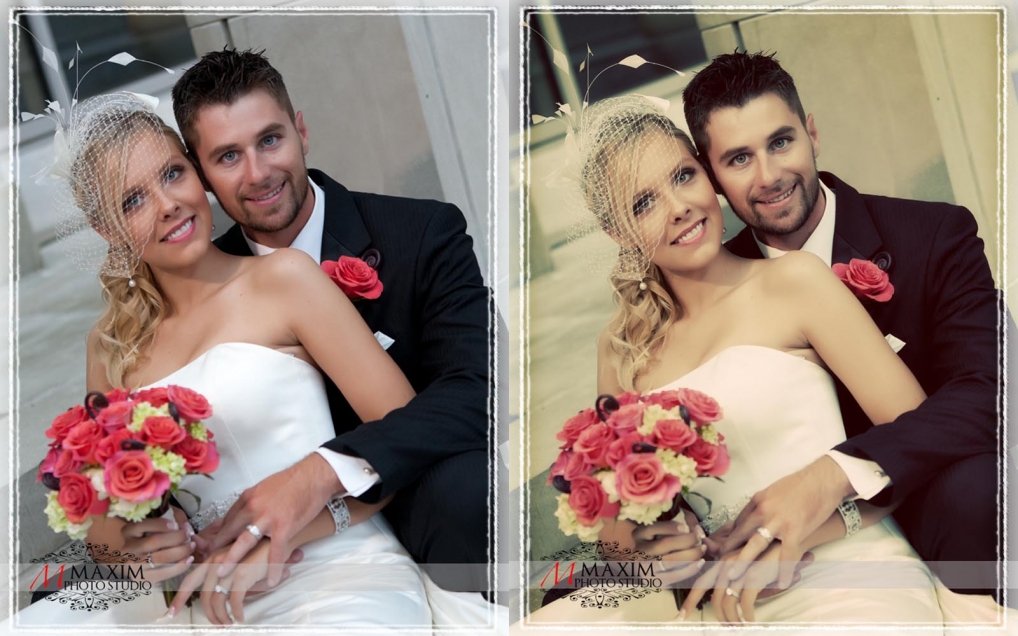 So far I demonstrated the Blue/Yellow vintage color finishes, but there is also a Red-Yellow tone which is available. My last example of one of my Seniors shows the original image on the left, the Blue/Yellow finish in the middle and the Red-Yellow finish on the right. As with any photography conversion, there are not absolutes and the only thing that counts is what appeals to the client.