This year I began to volunteer my photography services with the Leukemia and Lymphoma Society (LLS) in the Dayton and Cincinnati Metro area. LLS performs fundraising throughout the year to support Cancer research. This fundraising allow cancer patients to live longer and more productive lives.
As I was driving to today's engagement shoot in Cincinnati, I noticed this billboard on I-75 South. This was an image I captured at the Cincinnati Man and Woman of the Year Celebration earlier this year.  John Bowman and Katie Youngblood both raised the most money for LLS and won the prestigious title of 2012 Man and Woman of the year, respectively.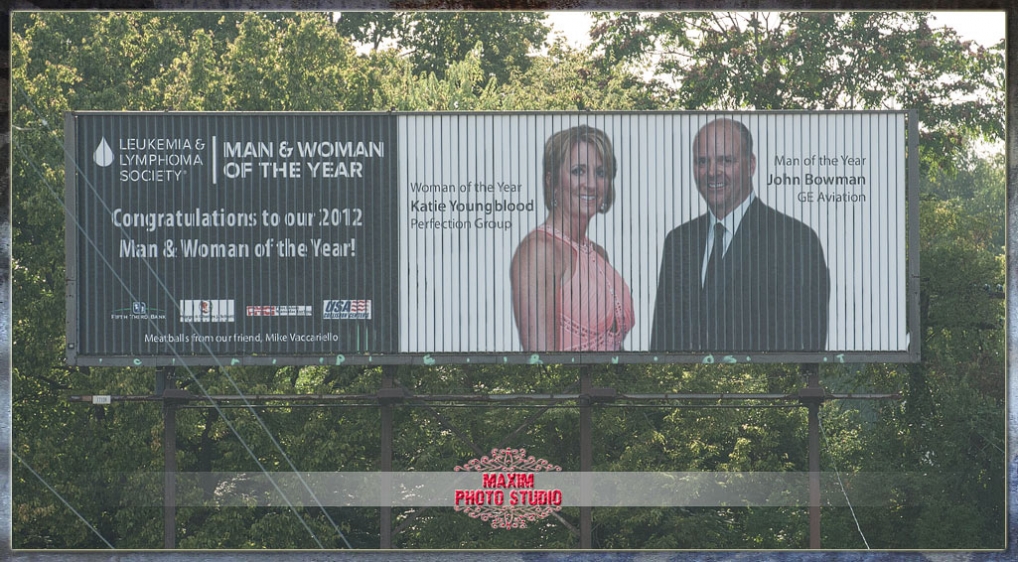 Be sure to check out LLS for more information.