To us, photography is all about the varying the lighting, composition and perspective. When we were at Wegerzyn Gardens in Dayton last weekend for our engagement shoot, I took my life in my own hands and climbed onto the trellis to change my shooting perspective. Here is the result from the shot.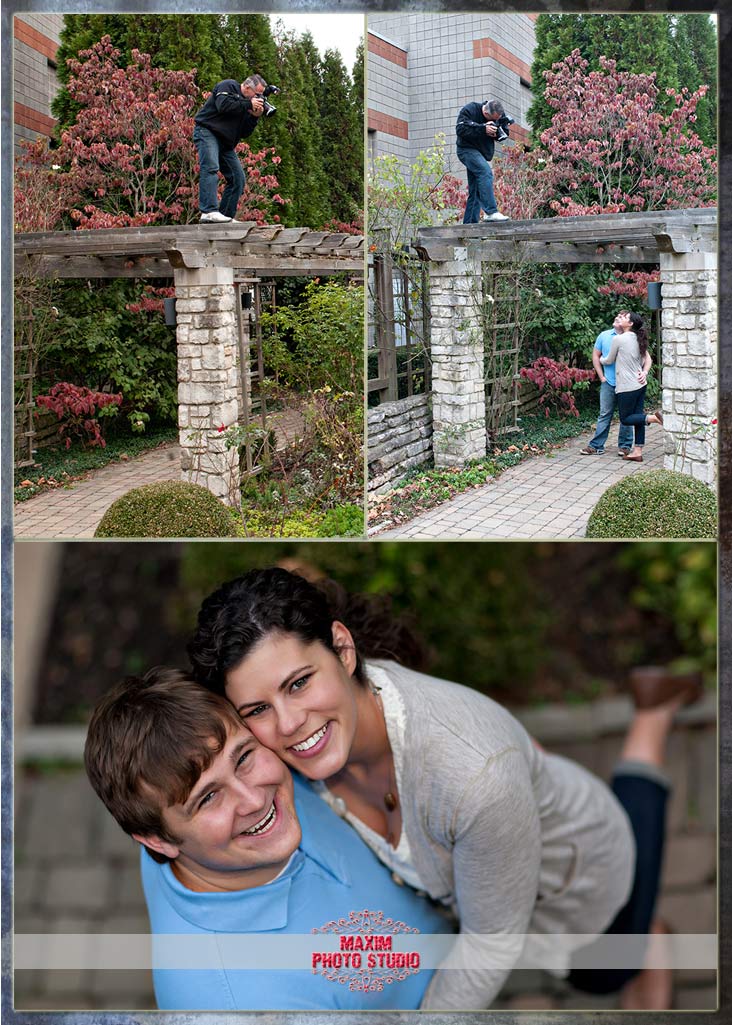 I routinely vary my angles from laying in the middle of the street to get this shot of the bride and groom in Cincinnati…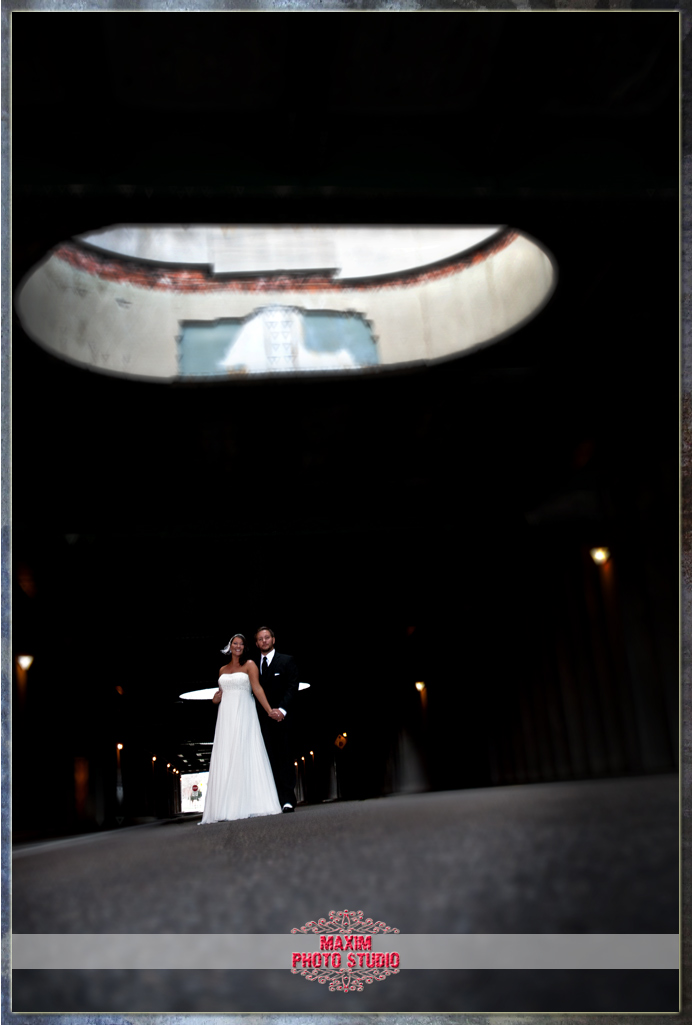 or balancing on one foot high above the Ohio River on the Purple People Bridge to get a bridal party shot.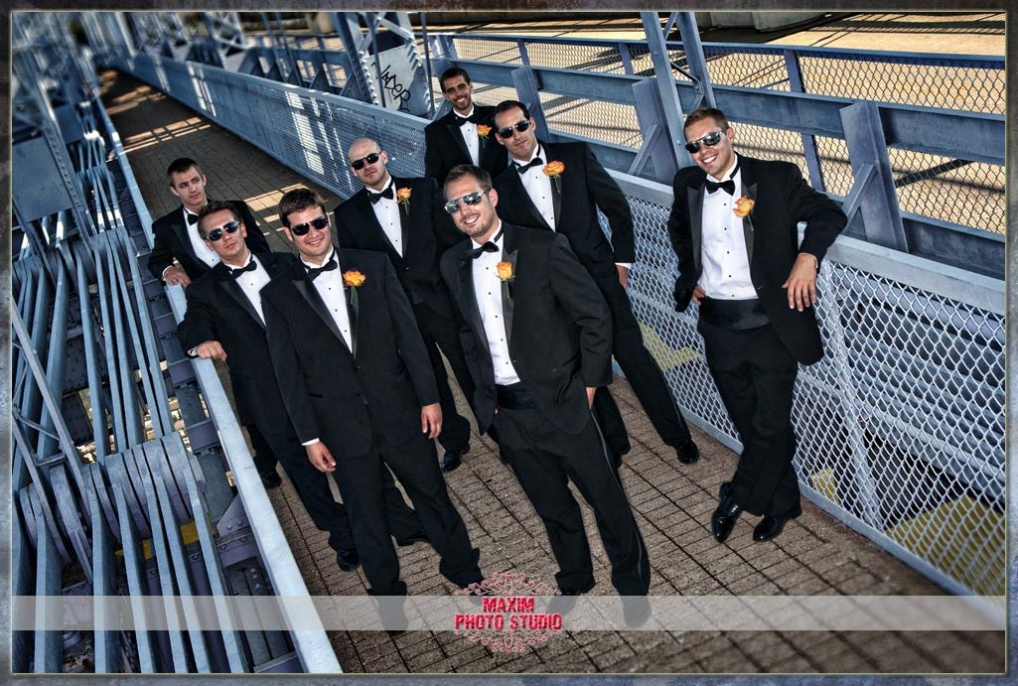 By changing the perspective you can get great images. As they say, "No risk, no reward."